Boise-Area Home Prices Hit Another High, Signaling a Tough Start to Spring Buying Season
Posted by Lisa Kohl on Saturday, April 6th, 2019 at 3:41pm
Twelve months after crossing the $300,000 mark for the first time, Boise area home prices rose nearly 10 percent in March.
The median single-family home price in Ada County increased to $336,126 setting a new record. Up 9.36 percent or $28,680 from the year prior.
Local homebuyers purchased 836 homes last month with area listings taking 24 days to sell, or 9 days faster than last month.
For the first three months of 2019, total home sales are on par with what we saw at the same time last year.
The cost of the typical house in Boise rose to $318,900, also setting a new record. This eclipses the previous median home price high set just last month.
Canyon County prices rose 8.54 percent over the previous twelve months, finishing the first quarter of 2019 at $230,000. This is down from the previous high set in January of this year, but still the second highest on record.
Throughout the Treasure Valley, available homes for sale increased for the fifth month in a row. Keep in mind, the supply of homes for sale at the beginning of 2018 was the least we had seen since the 1990s. It goes without saying, population and demand have increased since then.
It's not just you
Historically, the end of March to the beginning of April tends to be the toughest time of the year to buy a new home.
Most buyers have already started their search (meaning a lot of competition).
Sellers tend to demand a "Spring" premium in their list prices this time of year.
We are still a few weeks away from peak listing season. Typically, between mid-April to mid-June.
The good news – it will only get easier from here. Most of the year's price increases are already behind us and we will start seeing a significant increase in new listings just as buyer demand starts leveling off.
A ray of hope for discouraged buyers
Despite higher prices, homes are actually more affordable than they have been at any time since last spring.
At the end of March, 30-year mortgage rates plunged to 4.06 percent, down from 4.28 percent the week before. This marks the steepest weekly drop in ten years.
As recently as November, rates were solidly over 5 percent. With rates hovering near 4%, the typical Treasure Valley homebuyer will save $200 a month in house payments.
As you would expect, the rebound in affordability is creating a surge in mortgage applications and strong demand for new homes. Throughout Ada County, multiple offers are the norm on properties priced below $300,000.
Boise Real Estate Market
Median list price - $319,900 (up 7.89%)
Median sold price - $318,800 (up 6.31%)
Price per square foot - $187 (up 13.34%)
Total home sales - 331 (down from 377)
Median days on market - 10 days (up 3 days day)
Available homes for sale - 1.03 months supply (up from 0.87)
30-year mortgage rates - 4.27% (up from 4.44%)
Housing Markets by Area
Median sales price:
Ada County - $336,110
Eagle - $395,287
Garden City - $284,200
Kuna - $269,990
Meridian - $331,345
Star - $351,900
Canyon County - $230,000
Caldwell - $210,511
Middleton - $250,000
Nampa - $234,715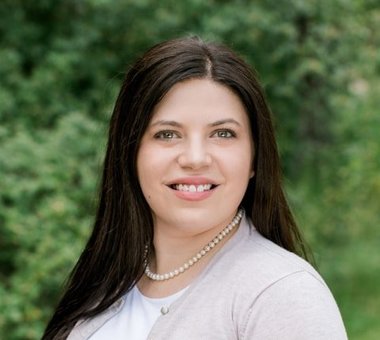 Lisa carefully studies the local housing market to give her clients the edge when buying or selling a home in Idaho. We Know Boise is a full-service real estate team that combines our LOCAL expertise with traditional know-how to create exceptional results for each of our clients.
More From Our Blog...
Information in this market report was obtained from the Intermountain MLS (IMLS) on April 6th, 2019. Deemed reliable but not guaranteed. City data refers to single-family homes on less than one acre, while county data includes homesites of all sizes. Current inventory is calculated on a twelve-month rolling average. Combining existing homes for sale with new construction is the best way to gauge current home prices and Boise housing market trends. New house prices are much more volatile and can create unreliable comparisons particularly on a month to month basis.