Boise Home Buyers Are Out in Force; Prices Hit New Highs
Posted by Lisa Kohl on Thursday, March 7th, 2019 at 5:36pm

Traffic was brisk at a recent open house in Northwest Boise. All told, 32 groups of potential home buyers made their way through the new listing in less than three hours.
Despite an ever-increasing supply of homes for sale, prices remain stubbornly high.
For the first time in more than four years, total inventory has increased for the fourth month in a row.
Helped by lower mortgage rates, the slight increase in available homes for sale has been met by strong demand from buyers.
The newest homes sales data shows the median single-family home price in Boise jumped to $314,500, setting a new record high.
This is an increase of nearly $20,000 from last month and 14.36 percent jump from 12 months ago. The previous Boise home price record of $306,900 was set last August.
Ada County prices finished the month at $324,950, up 9.23 percent from February of 2018, itself a record.
Across the county, house sales rose to 688, the highest for the month of February in 13 years.
In Canyon County prices finished the month at $227,000. This is below the all-time record that was set just in January of this year but still the second highest in history.
Canyon County, Gem County, and even Elmore County continue to benefit from the trend of buyers seeking more affordable housing.
Last year we saw 30-year fixed mortgage rates increase nearly one percent through October, putting a slight damper on demand in the second half of the year.
Then beginning in mid-November rates began a steady decline bringing a bit of relief for area home buyers. Now for the fourth week in a row, mortgage rates are below year-ago levels.
Since then we have seen a continuous uptick in mortgage applications.
Most people don't complete their mortgage application until they have decided that they do in fact want to buy a home. Therefore, mortgage applications are a very strong predictor of short-term demand and in turn home prices.
You can expect prices to continue to rise at least for the next few months.
Boise Real Estate Market
Median list price - $319,945 (up 16.34%)
Median sold price - $314,500 (up 14.38%)
Price per square foot - $180 (up 13.21%)
Total home sales - 306 (up from 302)
Median days on market - 17 days (down 1 day)
Available homes for sale - 0.90 months supply (up from 0.78)
30-year mortgage rates - 4.37% (up from 4.33%)
Housing Markets by Area
Median sales price:
Ada County - $324,950
Eagle - $425,000
Garden City - $265,750
Kuna - $256,990
Meridian - $324,950
Star - $351,900
Canyon County - $227,000
Caldwell - $206,500
Middleton - $230,500
Nampa - $230,000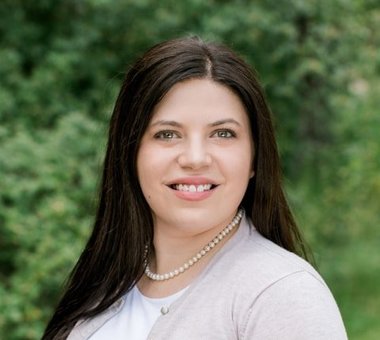 Lisa carefully studies the local housing market to give her clients the edge when buying or selling a home in Idaho. We Know Boise is a full-service real estate team that combines our LOCAL expertise with traditional know-how to create exceptional results for each of our clients.
More From Our Blog...
Information in this market report was obtained from the Intermountain MLS (IMLS) on March 7th, 2019. Deemed reliable but not guaranteed. City data refers to single-family homes on less than one acre, while county data includes homesites of all sizes. Current inventory is calculated on a twelve-month rolling average. Combining existing homes for sale with new construction is the best way to gauge current home prices and Boise housing market trends. New house prices are much more volatile and can create unreliable comparisons particularly on a month to month basis.