New Month, New Records as Treasure Valley Home Prices Soar
Posted by Lisa Kohl on Tuesday, May 7th, 2019 at 1:27pm
Local home prices surge to new highs as spring selling season kicks into high gear.
The median price for a single-family home in Boise jumped 18.15 percent to a new high of $324,900 in April. That is an increase of $6,000 from the previous record set just last month.
Home prices in Canyon County rose to a new record $248,500 - pushing prices up 18.96 over the last twelve months. The cost of the typical house in Nampa jumped 19.19 percent to $250,990, crossing the $250,000 mark for the first time.
Even in places like Emmett with its 23-mile commute to Boise, once considered too far for many buyers, demand has pushed prices up over 24 percent this year.
Ada County house prices finished April at $330,000. That is down slightly from the all-time high set in March but up 11 percent from the year prior.
Compared to this time last year, we saw an increase in new listings across the Boise metro area. This new inventory is being met by even stronger demand. Total sales in Ada County increased to 945. At the same time, Canyon County sales rose to 453. Both, a four year high.
With current demand, there is only a six week supply of houses listed for sale. The market tends to balance out at four to six months - 'Balanced' meaning a market where buyers and sellers are on equal footing.
The median time it takes for a house to sell rose to 17 days from 8 days. On the surface, that's a pretty significant increase. Although, it's important to keep in mind, that at this time last year, homes were selling faster than ever before.
The silver lining for buyers – While prices continue to march higher, there are more homes to choose from and a little more time to find them.
Over-pricing pitfalls for sellers
As values continue to rise, homebuyers are sensitive to overpaying.
In a real estate market where most properties are selling within a few days, hundreds have been on the market for months. In fact, one in four houses is taking longer than 30 days to sell due to poor marketing, overpricing, or both.
In this market, when a house has been listed for more than a couple of weeks, many buyers (even agents) assume there must be something wrong with it.
Buyers have access to the same information sellers do, nearby homes for sale, what's pending, and all the comparable neighborhood sales.
The facts show you will net more when selling if the property is priced right from the beginning.
For both buyer and seller, the details of the offer matter
It's a common misconception that the highest offer is always the winning offer. For the homebuyers we represent, about one in three offers accepted by sellers are not the highest dollar amount.
While bidding wars tend to make news, we are actually seeing them less. Multiple offers are common particularly at lower price points, but fewer multiple offer situations are turning in to bidding wars.
Keep in mind it doesn't matter how high the offer to purchase is if the transaction isn't going to close.
It is essential to put your best foot forward from the beginning. Sellers don't have any obligation to take the first offer, the highest (priced) offer or even respond to every offer.
Many sellers won't counter more than two offers. In Ada County, where multiple offers are the norm on anything under $300,000, the seller may have already negotiated and agreed to accept an offer from another buyer before a rejected offer even receives a response.
Boise Real Estate Market
Median list price - $325,00 (up 18.22%)
Median sold price - $324,900 (up 18.15%)
Price per square foot - $190 (up 15.15%)
Total home sales - 404 (down from 453)
Median days on market - 7 days (up 2 days day)
Available homes for sale - 1 month supply (up from 0.87)
30-year mortgage rates - 4.14% (up from 4.47%)
Housing Markets by Area
Median sales price:
Ada County - $330,000
Eagle - $415,000
Garden City - $259,950
Kuna - $267,245
Meridian - $340,195
Star - $399,000
Canyon County - $248,500
Caldwell - $220,000
Middleton - $272,900
Nampa - $250,990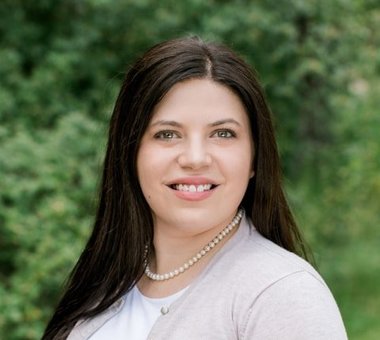 Lisa carefully studies the local housing market to give her clients the edge when buying or selling a home in Idaho. We Know Boise is a full-service real estate team that combines our LOCAL expertise with traditional know-how to create exceptional results for each of our clients.
More From Our Blog...
Information in this market report was obtained from the Intermountain MLS (IMLS) on May 7th, 2019. Deemed reliable but not guaranteed. City data refers to single-family homes on less than one acre, while county data includes homesites of all sizes. Current inventory is calculated on a twelve-month rolling average. Combining existing homes for sale with new construction is the best way to gauge current home prices and Boise housing market trends. New house prices are much more volatile and can create unreliable comparisons particularly on a month to month basis.