Real Estate Market Update July 2015
Posted by Lisa Kohl on Thursday, August 6th, 2015 at 3:55pm
Single family homes sold in the Boise real estate market for the month of July totaled 451. Compared to July of last year, this is an 11% increase compared to the 418 homes that were sold. Last month in June, we had a total of 518 homes sell so we should continue to see this number decrease as the year progresses. The summer months here in our market tend to be the busiest all year and as summer winds down, people are looking to get settled in prior to the start of the school year which is the end of August.
The Boise median home price for homes sold in July was $204,500, this is a 9.7% decrease from the median price we saw in June at $210,000. The median price per square foot in July for a home would set you back $124 per square foot. Last year in July, the median sales price came in at $191,675 so year over year we are looking at an increase of 9.4%.
Homes are still moving fast here in the Boise market. Our median days on market for a home was still a mere 13 days not changing from last month. Inventory is also tight with only 1.54 months of inventory currently available. In our market, we've been constantly hovering in the mid 1.5 month to 2 month range for some time now. As a buyer, you may ask yourself- why is there so little on the market now? While there are many factors that contribute to this number, the logical explanation is that for those living in the homes that buyers want to buy- there just isn't a lot of wiggle room to be able to sell and upgrade right now. Competition of inventory under the $200,000 mark is fierce because homes in and under this price point are sought after by many. Most of your first time home buyers are going to fall into this category.
With the median price of homes decreasing but amount of inventory staying practically the same, indicates to me that we will continue to see prices level out. In the event more inventory does become available, over time, we will continue to see lower prices throughout our market. My advice for buyers out there who may be struggling to find that perfect home in a market like ours is don't give up. At a time like this buyers and their agents must act quickly when it comes to getting out and touring a home and writing an offer. Homes that you may see hitting the market that are turnkey and priced right one weekend most likely won't be available the following weekend.
If new construction is more your thing – we've got those numbers for you too. In July, the Boise market saw a total of 56 new construction homes sold. Compared to the 57 new homes for sale that sold last month in June and the 58 homes that sold in July of last year- things are moving right along. The median price for a new build home in July was $270,839 or $138 per square foot compared to last month where it was $274,900. Shockingly enough, in July of last year- the median price was a whopping $314,984. No, that wasn't a typo either. So your next question is probably, what gives? How is it that new construction prices have had a decrease in the Boise market of about $40,000 from last year? Here's the short answer for you – more availability and affordability of new construction options. Builders who focus more on the entry level buyer have been finally catching up with the demand for new housing. Simple as that, so now there's more new build homes available for everyone!
Now that you're all up to date on what the Boise Idaho real estate market is doing- get out there and buy that home you want or better yet, consider putting yours on the market! A healthy real estate market is a happy real estate market.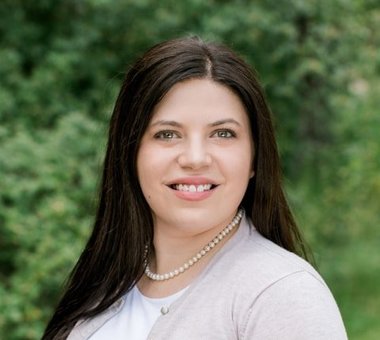 Lisa Kohl is a professional Realtor in Boise, Idaho. Questions about the local real estate market? Contact us online or call (208) 391-4466.
More From Our Blog...