Real Estate Market Update | February 2016
Posted by Lisa Kohl on Monday, March 7th, 2016 at 10:22pm
The Boise real estate summary for February:
The median list price increased to $209,000 (up 10.88% from last year)
The median home price increased to $207,000 (up 11.89% from last year)
Median days on market decreased to 24 days (down 33% from last year)
Available homes for sale increased slightly to a 1.60 months supply (down 58% from last year)
Mortgage rates decreased to 3.64 percent
Current Home Prices
February's Boise median home price was $207,000 that's an increase from $194,000 last month. That is a 3.5 percent increase from last year.
Existing Home Sales
In the Boise, Idaho we saw a total of 263 homes sell. Last month there were 209 homes that were sold. For the same month last year, 244 homes were sold.
Available Inventory
The available supply of homes is currently at 1.60 months, well below the four-to-six months that most real estate pros would consider a balanced market. In the Boise housing market, this is still the fewest available homes for sale we have seen in ten years.
Homes priced below $200,000 are selling in half the time.
Median days on the Boise real estate market decreased to 24 from 33 days in February. Expect days on market to decline even further as we kick off the Spring selling season.
New Construction
The median New Construction home price in Boise was $275,910 in February. A decline from the median price of $284,900 we saw in January. In 2015, we saw new home prices decline 9 percent to $283,436 from $311,315 in 2014.
Builders are offsetting higher building lot costs by building smaller homes on smaller lots. Very few spec homes are being built. Most homes are being sold before construction even begins. Our own unscientific poll shows buyers are expecting/requesting fewer upgrades.
Median days on market for new homes was 13, down from 27 the previous month. Last year median days on market were 26.
The supply of homes decreased slightly to 2.19 months from 2.39 months last month and represents completed and under construction inventory. Including "to be built" the supply of homes is 3.69 months.
Market Summary and Outlook
By any definition, we are clearly in a seller's market. If you are a regular reader, you know that February is really the first month of the year when it comes to 2016 real estate trends. The median home price in 2015, for existing homes for sale, was $200,000. As of February of this year, we are already at $207,000. February is typically not a strong month for real estate. Although this is the second year in a row we have seen this jump.
There are too many variables to give an exact prediction where the Boise area real estate market will finish the year but there is no doubt prices are headed higher. Low mortgage rates are keeping homes affordable. Most importantly, low supply and high demand will continue to be the main factor pushing prices higher. Include the Valleys strong job growth and inbound migration and it's the perfect recipe for higher prices.
As a buyer, you should take advantage of low mortgage rates and purchase a home before home values increase even further. The key to purchasing a home right now is to know what you want and be prepared to make a quick decision. Lines for showings and bidding wars for the most desirable properties are commonplace.
Local Real Estate Markets in February
Caldwell, Idaho
Median List Price $138,450
Median Sold Price $135,000
Days on Market 24
Eagle, Idaho
Median List Price $409,777
Median Sold Price $415,700
Days on Market 27
Kuna, Idaho
Median List Price $194,900
Median Sale Price $190,000
Days on Market 26
Meridian, Idaho
Median List Price $245,000
Median Sold Price $243,990
Days on Market 29
Middleton, Idaho
Median List Price $177,400
Median Sold Price $178,150
Days on Market 10
Nampa, Idaho
Median List Price $142,950
Median Sold Price $140,000
Days on Market 27
Star, Idaho
Median List Price $257,448
Median Sale Price $254,498
Days on Market 94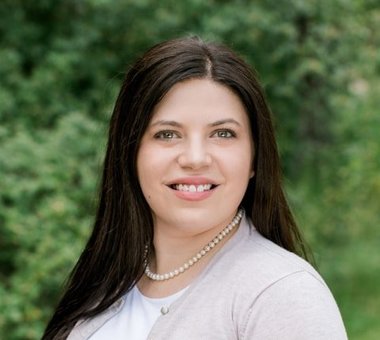 Lisa Kohl is a professional Realtor in Boise, Idaho. Questions about the local real estate market? Contact us online or call (208) 391-4466.
More From Our Blog...