Real Estate Market Update August 2015
Posted by Lisa Kohl on Monday, September 7th, 2015 at 4:39pm
The mornings here in the area are beginning to get a little cooler and so are the sales prices of homes sold in the Boise real estate market in August. We saw a total of 410 homes sold in August, 2015. Compare this number to the 355 homes that were sold this same time last year we are looking at a small increase of 15.5%. Seasonal- this number seems on par with summer coming to a close and school starting here mid-month.
The median sales price of homes here in Boise was $199,500. In August of last year, our median sales price was $190,000 so overall we are looking at a 5% increase which is what we have been seeing so far this year. Median price per square foot is currently running at $125.00. Now if you compare August's median sold price versus July of 2015 when the median sales price was $204,500 we actually saw a decrease in price of 2.5%. So what can we attribute this to? Seasonality definitely plays a large part due to summer months being prime selling season but looking forward, we here also think this is attributing to buyer fatigue which is something we covered in last month's market update.
In our market, median days on market is no new news at 18 whole days. This is actually an increase from the 13 days we saw last month. Rewinding back to August of 2014, median days on market was at 35 days. Inventory is still holding steady at 1.69 months worth of listings, which is a ballpark we will continue to see unless more homes become available.
On to our new construction numbers. There were 41 new build homes sold in Boise in the month of August with a median sold price of $328,380. When we look at the numbers for the same time last year, our median price was $287,391 which is an increase of 14.26%. August was an anomaly. Due to a shift by local builders to smaller more affordable homes new construction prices are in line with last year's prices. Right now in the new construction market we have a 4.78 months' worth of inventory. Excluding the "to be built" and "under construction" which arguably are a form of future inventory, there is around 2 months' worth of actual new home inventory.
Now that the summer selling season is past us, days on market should continue to increase a bit due to seasonality. We will keep an eye on home prices in the Boise real estate market. Last year we saw prices increase into the winter months as inventory dropped. Are we headed for a repeat? One things for sure, if you're looking to sell your home during the fall or winter months – don't deter. Many folks are still looking to buy this time of year and are looking for a great home!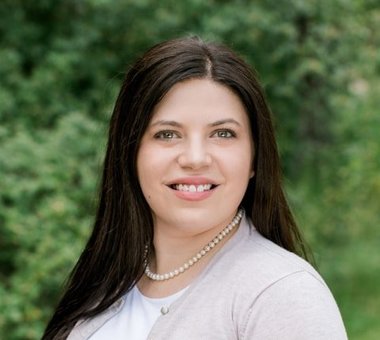 Lisa Kohl is a professional Realtor in Boise, Idaho. Questions about the local real estate market? Contact us online or call (208) 391-4466.
More From Our Blog...