Boise Spring Selling Season Kicks Off in January With Double-Digit Appreciation
Posted by Lisa Kohl on Thursday, February 7th, 2019 at 2:39pm
Over the last five years, the winter season has brought new highs and this one isn't any different.
The Boise area real estate market had a banner year in 2018; it looks like 2019 is starting the same.
The median single-family home price in Ada County rose 12.45 percent to $314,739 over the previous 12 months. Up nearly $35,000 from the then record high set last January of $279,900.
In Canyon County, prices jumped 20 percent to a new all-time record high of $235,000. Up nearly $40,000 from the year prior, also a previous record.
Boise's median price rose 15.23 percent to $295,000.
The lack of homes for sale continues to push Treasure Valley home prices to new highs.
While we continue to see a small uptick in new construction inventory, with 1,360 homes for sale In Ada County, the supply of available homes is still at record lows.
Typical inventory for this time of year would be closer to 3,000, with that inching up to around 4,500 by September.
Measured in months of supply, there is just under a month and a half of supply in Ada and Canyon Counties. Meaning if no new homes were listed for sale with current demand, everything would sell out in six weeks.
For people wondering when the buying season starts – it never really stopped.
The uptick in interest we used to see in March moved to February, then January. Today, we are very much in a year-round market.
We will see more homes start to hit the market by March, but that will also bring in more buyer competition.
The half of a percent decline in mortgage rates we saw between mid-November and January is holding, offer more purchasing power and affordability for buyers.
If appropriately priced, you can expect multiple offers on "move-in" ready properties priced below $300,000.
No matter what your plans are for 2019 – hopefully you have already started.
One of the easiest way to get your offer accepted
The lender you choose matters right now. The first thing that most sellers, and agents, look at is how you are going to pay for the property.
If it is a cash offer, they want to see a Proof of Funds, essentially a statement or letter from a financial institution showing you have the means to purchase the house.
For financed offers they want to see a pre-approval, not a pre-qualification, there is a big difference. (That used to go without saying, but even some national lenders don't offer pre-approvals anymore.)
Most importantly however, the lender you choose can determine whether you get the house at all.
You want someone prompt, responsive and on top of every detail. That means a lender that's experienced, has a good reputation and 9 times out 10, preferably local.
Boise Real Estate Market
Median list price - $294,900 (up 13.86%)
Median sold price - $295,000 (up 15.23%)
Price per square foot - $184 (up 18.71.42%)
Total home sales - 252 (down from 277)
Median days on market - 19 days (down 1 day)
Available homes for sale - 0.89 months supply (up from 0.76)
30-year mortgage rates - 4.46% (up from 4.03%)
Housing Markets by Area
Median sales price:
Ada County - $314,739
Eagle - $485,000
Garden City - $242,500
Kuna - $269,990
Meridian - $308,495
Star - $340,995
Canyon County - $235,000
Caldwell - $219,900
Middleton - $297,990
Nampa - $229,900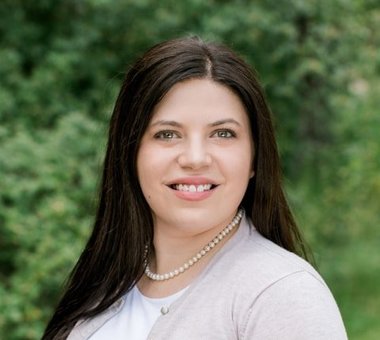 Lisa carefully studies the local housing market to give her clients the edge when buying or selling a home in Idaho. We Know Boise is a full-service real estate team that combines our LOCAL expertise with traditional know-how to create exceptional results for each of our clients.
More From Our Blog...
Information in this market report was obtained from the Intermountain MLS (IMLS) on February 7th, 2019. Deemed reliable but not guaranteed. City data refers to single-family homes on less than one acre, while county data includes homesites of all sizes. Current inventory is calculated on a twelve-month rolling average. Combining existing homes for sale with new construction is the best way to gauge current home prices and Boise housing market trends. New house prices are much more volatile and can create unreliable comparisons particularly on a month to month basis.