Real Estate Market Update in Boise September 2015
Posted by Lisa Kohl on Tuesday, October 6th, 2015 at 5:57pm
Fall is officially in the air and while the leaves are starting to fall – real estate prices here in Boise, Idaho are holding steady. For the Boise real estate market in September 2015 we had a total of 371 home sales in the immediate Boise area. This is a decline of about 39 homes versus August but an increase from the 17 homes sold the exact time of last year.
The Boise median home price clocked in at $202,000. Lately, we have been flirting between high $190's-200's so this doesn't come as a surprise however this is an increase from the median sold price we saw in August of $199,500. Rewind back to Sept of 2014, our median sales price was $185,450. One key thing to point out is that usually, as we approach closer to the end of the year, we start to see an increase in selling prices. As we mentioned in our previous post last month – we actually saw prices increase during the cooler months so it will be interesting to see what the rest of the year has in store.
Once they become available, homes are not sticking around long as our median days on market was 21. This is a slight increase compared to the 18 we saw in August and not much less than this time last September at 26. Needless to say, if you find a good one you've still have to move quickly. Right now Boise real estate listings show we have 1.9 months of inventory on hand. While this number may seem low it's an improvement over the 1.69 months we saw just last month so it's good to see more homes available in the Boise real estate market. We need more inventory and gradually homeowners are starting to see equity return which in turn allows them to sell.
For new construction in our area we saw a total of 42 homes sold in September. This nearly unchanged from August at 41 homes. Median price did change this month coming in at $294,733 this is a huge decrease from the median price in August of $328,380. So what gives? We have newly built homes selling in all different price points. With builders meeting the needs for all types of buyers it's no wonder why the price continues to bounce around like it has. The amount of available inventory for new build homes is also holding steady at 5.4 months of inventory. This is an increase from the 4.69 months we saw last month but this number also takes into account all the inventory that is not completed including homes slated to be built. When you drill down on the amount that is actually completed and ready to move in- the number is hovering right at 1.5 months. Which paints a more accurate picture of new construction market conditions.
Common knowledge says, as we approach the latter part of the year we should expect prices to drop a little and see an overall slowdown in the Boise housing market. The reality is we haven't seen home values decrease in the Fall since 2010. Home prices in the local housing market began their recovery 2011 and we haven't looked back since (the median home price in 2011 was $135,000). Will this year be any different? Affordability and availability of homes are the key driver of real estate prices and appreciation. History tells us a home inventory of less than two months typically mean double-digit appreciation. Boise home prices are no longer considered "affordable" but home buyers are definitely not priced out of the Boise real estate market. Going forward an increase in mortgage rates is the biggest threat to affordability and therefor, home appreciation. It's no longer a question of if interest rates will increase but when. As of today the 30 year mortgage is 3.77 percent… stay tuned.
If you've been on the fence about selling your home and are delaying due to seasonality. Stay tuned for our next blog post featuring the Fall Home Sellers Guide.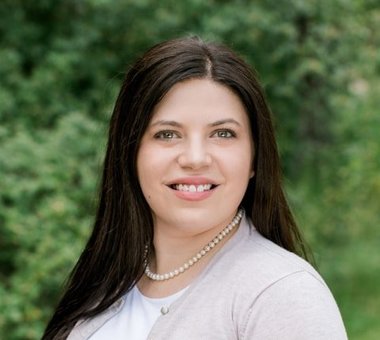 Lisa Kohl is a professional Realtor in Boise, Idaho. Questions about the local real estate market? Contact us online or call (208) 391-4466.
More From Our Blog...