Real Estate Market Update October 2015
Posted by Lisa Kohl on Sunday, November 8th, 2015 at 1:30pm
A change in seasons has not brought a change in the Boise Housing Market. In the first quarter of this year we saw fewer homes for sale than we had seen in the past ten years. Not much has changed. For October and the third quarter of this year we are still seeing available homes for sale at a decade low.
Existing homes for sale are the best way to gauge current home prices and real estate market trends. New construction home prices are much more volatile and tend to exaggerate the numbers, particularly on a month to month basis.
Home Sales
In the Boise, Idaho we saw a total of 362 homes sell. Compared to September of this year, this is a decrease from the 371 homes that were sold. From this exact same time last year, in October of 2014 we clocked in at 324 homes. While there was an insignificant decrease from September to October of this year, it's a positive note that we are at an increase year over year.
Boise Home Prices
The Boise median home price in October came in at $199,700. While this is still very much in line with what we have been seeing in the market place, this is a slight decrease from September's $202,000. Last year the median sold price for a home was $185,000 so it's safe to say that demand is still alive and well even during the fall months here.
Available Inventory
Our market is still a fast mover. As previously noted- the supply of homes is still at multiyear lows. With 26 median days on market this is slightly higher than what we saw in September at 21. Last year homes were sold in about 33 days. Currently we have 1.71 months' worth of inventory available for existing homes for sale. This is a decrease from what we saw at last month at 1.9 months and with the Holiday Season quickly approaching, it's possible we may see that amount dip lower as many homeowners choose to either take their homes off the market during November and December or hold off selling their homes all together.
Check out these easy ways to add value to your home before selling. You will be surprised at how obvious they are.
New Construction
Last month 49 newly built homes sold with a median price of $283,261. In September, we saw fewer home sales, at 42, with a higher median price of $294,733. So far this year we are seeing new construction home prices close to last year numbers. Newly built homes aren't sticking around on the market either with zero median days on market. Only a handful of spec homes are being built. Most new homes are sold before construction even begins. Overall, our new construction inventory is holding steady at 3.08 months supply.
Market Summary and Outlook
October is typically one of the slowest months of the year. The properties reflecting as sold this month are mostly listed and negotiated in late August and September. With the end of Summer and back to school, we see the fewest buyers in the Boise housing market. The lack of any real sign of a slowdown this time of year predicts the continued strength for home prices. Will we continue to see home prices increase during the fall months as we have seen over the last few years? All signs are pointing to it.
Income gains and continued low unemployment numbers make a Federal Reserve rate increase in December practically inevitable. During the last week of October we saw mortgage rates increase 0.25 percent in anticipation of this. Mortgage rates are still the most important thing to watch for 2016, but for the rest of this year expect a robust Boise Real Estate Market.
| | |
| --- | --- |
| Boise Neighborhood | Median Home Price YTD |
| North Boise | $310,000 |
| Northeast Boise | $369,900 |
| Southeast Boise | $230,000 |
| Boise Bench | $159,100 |
| South Boise | $202,500 |
| Boise-Southwest Meridian | $210,000 |
| West Boise | $170,000 |
| West Boise-Garden City | $185,000 |
| Garden City | $141,000 |
| Northwest Boise | $229,000 |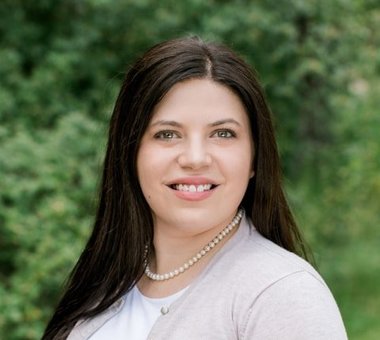 Lisa Kohl is a professional Realtor in Boise, Idaho. Questions about the local real estate market? Contact us online or call (208) 391-4466.
More From Our Blog...