Real Estate Market Update November 2015
Posted by Lisa Kohl on Sunday, December 6th, 2015 at 5:30pm
As expected November brought higher home prices to the Boise Real Estate Market. Major takeaways:
The median list price

increased

to $204,950
The median home price

increased

to $202,450
Median Days on market

decreased

to 17 days
Available homes for sale are at decade lows
Mortgage rates remain at historic lows
Note: We believe existing homes for sale are the best way to gauge current home prices and real estate market trends. New construction home prices are much more volatile and tend to exaggerate the numbers, particularly on a month to month basis.
Boise Home Prices
The Boise median home price in November came in at $202,450. This is an increase from the YTD median home price of $199,565 and October's median price of $199,700. Last year at this time the median sold price for a home was $185,500.
Existing Home Sales
In the Boise, Idaho we saw a total of 288 homes sell. Compared to October of this year, this is a decrease from the 366 homes that were sold. From this exact same time last year, in November of 2014 we clocked in at 290 homes.
Available Inventory
As to be expected, the Holiday season is bringing fewer homes to the Boise housing market. Available supply of homes dropped to an incredible low 1.58 supply. The lowest level since July of this year. In October we had 1.71 months of supply. Median days on market dropped to 17 from 23 in October, the lowest since August of this year.
As we have noted in many of our previous posts- the supply of homes is still at multiyear lows. It's important to keep in mind that this number while helpful is relatively vague. The median days on market accounts for all price points throughout our real estate market. While million dollar homes have higher days on market. The homes that are the most affordable are actually moving a lot quicker. For homes priced below $200,000 the supply of homes is less than 1 month!
New Construction
Switching gears to the New Construction market. In November we saw a total of 42 newly built homes sell with a median sold price of $320,256. In October, we saw home sales, at 49, with a higher median price of $283,261. Year to date we are seeing new construction home prices in line with last year. Home Builders continue to do an incredibly good job of meeting the wants of home buyers.
Slightly smaller homes in less costly areas are keeping prices low despite higher building lot prices. Newly built homes aren't sticking around on the market either with zero median days on market. Very few spec homes are being built. Most homes are being sold before construction even begins. Overall, our new construction inventory is down slightly to 2.90 from 3.08 months' supply in October.
Market Summary and Outlook
Some sellers tend to think spring or even summer is the best time to sell. Statistically, the holiday season and December have been a very good time for home sellers. This year, probably more so than ever thanks to near record low competition, favorable mortgage rates and the added warmth provided by holiday decor.
Expect the appearance of a small slowdown in Decembers update. But keep in mind, the history of real estate markets tells us a supply of homes below two months indicates double-digit price increases. Although this does not take into account times in which we see large increases in mortgage rates. All signs are pointing to multiple short term interest rate increases over the next twelve months. These will eventually translate into higher mortgage rates. With inventory as low as it is, a small increase in mortgage rates won't have much of an impact on home prices.
Today, the Boise real estate market is in a unique position. Rarely do you see a situation that is both great for buyers and sellers of real estate. Low inventory and high home prices make for very favorable market conditions for any potential seller. At the same time incredibly low interest rates and friendly mortgage requirements make home ownership the easiest it's been in eight years.
Meridian, Idaho
Median List Price $239,900
Median Sold Price $236,000
Days on Market 23
Inventory 2.05
Eagle, Idaho
Median List Price $369,900
Median Sold Price $365,000
Days on Market 28
Inventory 2.29
Nampa, Idaho
Median List Price $144,268
Median Sold Price $142,500
Days on Market 22
Inventory 1.59
Kuna, Idaho
Median List Price $160,836
Median Sale Price $161,200
Days on Market 21
Inventory 2.71
Star, Idaho
Median List Price $257,900
Median Sale Price $255,000
Days on Market 31
Inventory 2.13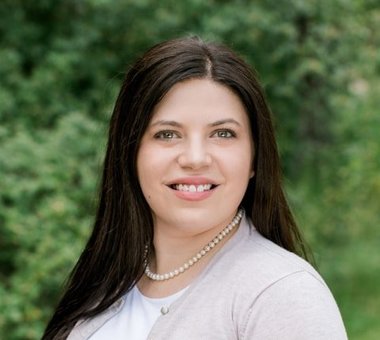 Lisa Kohl is a professional Realtor in Boise, Idaho. Questions about the local real estate market? Contact us online or call (208) 391-4466.
More From Our Blog...