Real Estate Market Update January 2016
Posted by Lisa Kohl on Monday, February 8th, 2016 at 11:56am
In January 2016 the Boise Real Estate Market saw lower mortgage rates and very few homes for sale. Keep in mind, home sales in January's are around half what we typically see in an average month. The numbers are always going to be exaggerated. Let's take a look at the real estate market numbers for Boise, Idaho:
The median list price decreased to $195,000
The median home price decreased to $194,000
Median days on market increased to 33 days
Available homes for sale increased to a 1.45 months supply
Mortgage rates decreased to 3.79 percent
Boise Home Prices
The Boise median home price in December came in at $194,000. That is a decline from the $200,000 we saw last month. At this time last year, the median was $185,000.
Existing Home Sales
In the Boise, Idaho we saw a total of 209 homes sell. Last month there were 345 homes that were sold. From this exact same time last year, in January of 2015, we clocked in at 207.
Available Inventory
As expected, fewer homes were listed for sale in the Boise housing market in January. The available supply of homes stayed about the same at 1.45 months supply. As we have seen, this is the fewest available homes for sale we have seen since August of 2007.
The homes that are the most affordable are actually moving a lot quicker. For homes priced below $200,000 the supply is just over 3 weeks!
Median days on the Boise real estate market increased to 33 from 31 days in December. With folks commuting to work in the dark, most real estate activity gets pushed to the weekends. Along with holiday activities, longer average days on market are typical for January.
If you would like a list of recently sold homes in a specific neighborhood, call us today (208) 391-4466 or get in touch online.
New Construction
The median New Construction home price in Boise was $284,900 in January. A decline from the median price of $297,533 we saw in December. In 2015 we saw new home prices decline 9 percent to $283,436 from $311,315 in 2014.
Builders are offsetting higher building lot costs by building smaller homes. Very few spec homes are being built. Most homes are being sold before construction even begins. Our own unscientific poll shows buyers are expecting/requesting fewer upgrades.
Median days on market for new homes was 27, up from 2 the previous month. As with existing homes (mentioned above) that was mainly due to seasonality.
The supply of homes increased slightly to 2.39 months from 2.30 months in December.
Home values are up 8.11% since January 2015 and up 61% since 2012. Your homes probably worth more than you think. Find out by how much.
Market Summary and Outlook
What a difference a month can make. In January mortgage rates decreased from 4.01 percent to 3.79 percent. Rates averaged 3.72 percent in the first quarter of 2015. I will try and avoid an economics lesson. In a nutshell International and National events, namely a slowdown in China, lower oil prices and a stronger dollar are putting downward pressure on long term interest rates, including mortgage rates. In the short term, it's unlikely mortgage rates will top 4 percent.
The biggest news in local home prices is there is no new news. Available home inventory is still at nearly a decade low. Open houses remain crowded. The vast majority of new listings are selling quickly, many with multiple offers.
Keep in mind the average closing time, once a home goes pending, is right around 28 days. For instance, the numbers we are seeing this month reflect market conditions in December. So far I am seeing a strong start in 2016. Very aggressive demand.
Inventory levels will tell the story going forward. The thing is, most sellers are also buyers. Whether they are looking for more space for a growing family or looking to downsize, they will also be in the market for a new home. The lack of available homes discourages even motivated sellers from wanting to sell when there is nothing else to buy. Low inventory creating lower inventory.
Of course first time buyers are in the toughest situation. I just saw a home list in Nampa, Idaho for $125,000. Within hours of listing the seller had 5 offers. Days on market zero.
Nearby Real Estate Markets in January
Caldwell, Idaho
Median List Price $137,990
Median Sold Price $135,000
Days on Market 24
Eagle, Idaho
Median List Price $359,450
Median Sold Price $354,700
Days on Market 54
Kuna, Idaho
Median List Price $161,915
Median Sale Price $161,915
Days on Market 19
Meridian, Idaho
Median List Price $249,000
Median Sold Price $245,000
Days on Market 36
Middleton, Idaho
Median List Price $179,900
Median Sold Price $173,000
Days on Market 19
Nampa, Idaho
Median List Price $149,900
Median Sold Price $147,500
Days on Market 38
Star, Idaho
Median List Price $269,900
Median Sale Price $269,900
Days on Market 49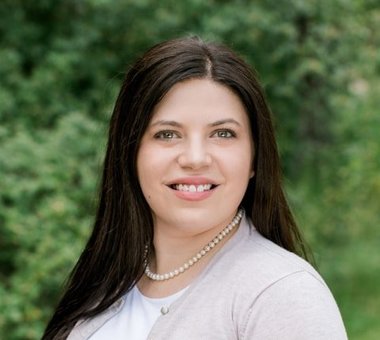 Lisa Kohl is a professional Realtor in Boise, Idaho. Questions about the local real estate market? Contact us online or call (208) 391-4466.
More From Our Blog...