Real Estate Market Update December 2015
Posted by Lisa Kohl on Wednesday, January 6th, 2016 at 9:04pm
In December the Boise Real Estate Market saw an active holiday season, higher mortgage rates and fewer homes for sale. Major takeaways:
The median list price

deceased

to $204,950
The median home price

decreased

to $200,000
Median days on market

increased

to 31 days
Available homes for sale decreased to a 1.39 months supply
Mortgage rates increased to 4.01 percent
Home Prices
The Boise median home price in December came in at $200,000. That's a slight decline from the $202,450 we saw last month. Overall Boise real estate price trends remain strong. Overall At this time last year the median was $190,000.
Existing Home Sales
In the Boise, Idaho we saw a total of 345 homes sell. Last month there were 288 homes that were sold. From this exact same time last year, in December of 2014 we clocked in at 301.
Available Inventory
As expected, fewer homes were listed for sale in the Boise housing market in December. Available supply of homes dropped to an unbelievable 1.39 months supply. Unbelievable, isn't really a strong enough word. This the fewest available homes for sale we have seen since August of 2007.
The homes that are the most affordable are actually moving a lot quicker. For homes priced below $200,000 the supply is just over 3 weeks!
Median days on the Boise real estate market increased to 31 from 17 days in November. With folks commuting to work in the dark, most real estate activity gets pushed to the weekends. Along with holiday activities, longer average days on market are typical for December.
New Construction
The median New Construction home price in Boise was $297,533 in December. A decline from the median price of $320,256 we saw in November. In 2015 we saw new home prices decline 9 percent to $283,436 from $311,315 in 2014.
Builders are offsetting higher building lot costs by building smaller homes. Very few spec homes are being built. Most homes are being sold before construction even begins. Our own unscientific poll shows buyers are expecting/requesting fewer upgrades.
Median days on market for new homes was 26, up from zero the previous month. As with existing homes (mentioned above) that was mainly due to seasonality.
The supply of homes declined to 2.3 months from 2.9 months in November.
Market Summary and Outlook
In December, after months of hinting, the Federal Reserve raised short term interest rates for the first time since June 2006. There is not a direct correlation between short term rates and mortgage rates, but over time they tend to move together. Expect interest rates to continue to increase throughout the rest of 2016.
In December mortgage rates increased from 3.94 percent to 4.01 percent. Rates averaged 3.72 percent in the first quarter of 2015.
As we predicted last month, December turned out to be a good month for buyers and sellers of real estate. Due to the very low competition from other sellers, homes that were typically tougher to sell moved last month. Homes that are larger than the neighborhood average, slightly older or in a less desirable location, etc. Buyers were able to find larger homes at lower prices than we have seen recently. Note, the price per square foot mentioned above.
Both ourselves and other agents we have talked to have seen a large increase in interest from potential sellers. Higher mortgage rates mean buyers have less purchasing power. As a seller you have the opportunity to lock in equity gains and still take advantage of historically low interest rates.
There are many buyers waiting for their right home to hit the market. Expect to see savvy sellers listing sooner to avoid the flood of inventory we normally see in May. Despite the low inventory of available, home sellers should remember the basics. Sellers should properly pricing their home from the beginning. The home should look, and smell, its best. Today's buyers are very knowledge about the Boise real estate market and home prices. Homes that have been listed for 45 days seem distressed to buyers when the most desirable homes are sold in weeks or even days.
Nearby Real Estate Markets in December

Meridian, Idaho
Median List Price $247,000
Median Sold Price $244,562
Days on Market 26
Inventory 2.76
Eagle, Idaho
Median List Price $375,000
Median Sold Price $375,000
Days on Market 49
Inventory 3.03
Nampa, Idaho
Median List Price $149,700
Median Sold Price $146,750
Days on Market 30
Inventory 2.31
Kuna, Idaho
Median List Price $167,125
Median Sale Price $163,950
Days on Market 31
Inventory 3.33
Star, Idaho
Median List Price $252,218
Median Sale Price $251,172
Days on Market 24
Inventory 2.51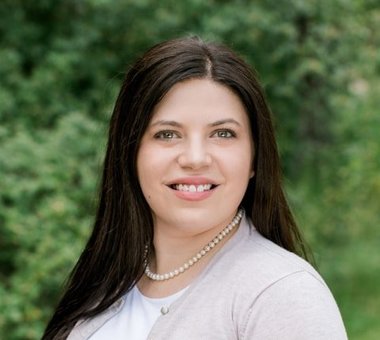 Lisa Kohl is a professional Realtor in Boise, Idaho. Questions about the local real estate market? Contact us online or call (208) 391-4466.
More From Our Blog...