Here's What to Expect in the Boise Real Estate Market Right Now
Posted by Lisa Kohl on Wednesday, January 9th, 2019 at 1:48pm
The median single-family home price finished the year at $324,000 in Ada County, up 17 percent from last December.
Missing the all-time high we saw in August, but still the second highest on record.
Thanks to new construction, the total number of homes for sale rose by 6.8 percent to 1,493. While notable for being only the second increase in inventory in more than four years, it will do little to put downward pressure on prices in the next few months.
Over the last 12 months, Boise house prices rose 11.79 percent to $292,400. In Canyon County, the median cost of a home increased by 18.09 percent to $225,495.
Total sales in Ada County declined to 709 from 829 twelve months prior, mainly due to the fact there is so little on the market. Buyers are preferring to wait it out rather than settle for something that doesn't meet their needs.
At 1.60 months of supply in Ada County, inventory is the lowest its been since last June. For buyers, it may be a little disheartening right now with January offering so little to choose from, but keep in mind, as we move into spring that will change. For sellers, that trend is working against you. (If you want to set a new record for your neighborhood, list by March)
The gift of lower mortgage rates
30 year fixed mortgage rates have declined nearly 0.5 percent over the last seven weeks and are now at the lowest level since last summer. That makes a big difference in affordability. For the typical buyer that nearly doubles the number of homes for sale you have to choose from.
As we move into the beginning of the year, I'm seeing a lot of pent up demand. Combined with lower rates, we can expect a solid first quarter.
As I described in my Boise housing market forecast, we are not going to have another year of 20% plus appreciation. At this point, it's looking like most of the price growth we can expect in 2019 is going to happen early in the year.
In a way, we will see a repeat of what we saw last year. A big run-up of prices early on followed by a plateau in the second part of the year - just a bit more extreme.
Boise Real Estate Market
Median list price - $293,400 (up 10.76%)
Median sold price - $292,400 (up 11.79%)
Price per square foot - $180 (up 18.42%)
Total home sales - 300 (down from 399)
Median days on market - 17 days (down 3 days)
Available homes for sale - 0.97 months supply (down from 0.95)
30-year mortgage rates - 4.54% (up from 3.95%)
Housing Markets by Area
Median sales price:
Ada County - $323,000
Eagle - $481,506
Garden City - $256,000
Kuna - $249,855
Meridian - $344,990
Star - $379,950
Canyon County - $225,495
Caldwell - $207,000
Middleton - $255,000
Nampa - $224,000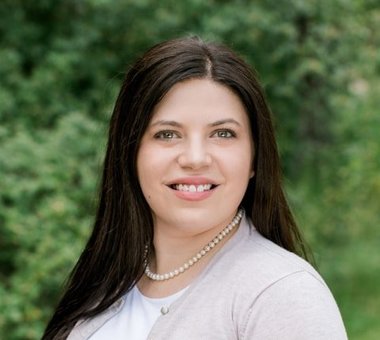 Lisa carefully studies the local housing market to give her clients the edge when buying or selling a home in Idaho. We Know Boise is a full-service real estate team that combines our LOCAL expertise with traditional know-how to create exceptional results for each of our clients.
More From Our Blog...
Information in this market report was obtained from the Intermountain MLS (IMLS) on January 8th, 2019. Deemed reliable but not guaranteed. City data refers to single-family homes on less than one acre, while county data includes homesites of all sizes. Current inventory is calculated on a twelve-month rolling average. Combining existing homes for sale with new construction is the best way to gauge current home prices and Boise housing market trends. New house prices are much more volatile and can create unreliable comparisons particularly on a month to month basis.