Boise Housing Market Remains One of the Hottest in Country
Posted by Lisa Kohl on Monday, October 7th, 2019 at 11:10am
The fastest appreciating city in the fastest appreciating state continues to show strength as home price growth in Boise tops 12 percent.
If you have been following the local real estate market, even casually, it should come as no surprise that the Boise area is still very much in a seller's market.
In August, the Federal Housing Finance Agency released a report showing home prices in Boise, and across Idaho, rose faster than anywhere else in the US during the second quarter of 2019.
That same month, prices across the Treasure Valley hit new record highs, the fourth time that has happened since January.
While we tend to see a dip in local home prices this time of year, and this September was no different, the decline has been pretty minor, particularly compared to what we saw twelve months ago.
After hitting August's new record, the median single-family home price in Ada County dipped slightly to $349,999, albeit still up 10.64 percent from the year prior.
Canyon County prices rose 8.74 percent to finish the month at $250,000, also just missing last month's record high. Considering home costs jumped a staggering 26.35 percent at this time last year, that's still nothing to scoff at.
The cost of the typical home in Boise finished the month at $336,000, up $36,000 or roughly 12 percent.
Generally speaking, local prices tend to dip in September as sales numbers for the month reflect houses that were aggressively priced over the summer and needed a bit more incentive to sell.
Across the metro area, homes are staying on the market longer with median days on market in Ada County rising to 18 from 13 and to 15 from 8 in Canyon County. Boise homes are selling in 15 days, up from 11 the year prior. Keep in mind, 2018's numbers reflected the lowest days on market for any September on record.
At the same time, the total number of homes for sale in Ada County is 1,793, the lowest for any September on record for at least the last 20 years.
Months of inventory, considered one of the most important indicators of future home prices, is still at a very seller-friendly one month, signaling double-digit appreciation for the foreseeable future.
Nationally, home prices rose 3.2 percent according to the newest data from the well known and oft-quoted Case–Shiller index, which tracks the largest 20 metros in the country. Looking at a broader metric of the top 100 metros, Boise would place 3rd in median price growth from a year ago.
The Boise real estate market easily remains one of the hottest in the country.
Where are the deals for Buyers?
If you are looking for a deal, focus on the extremes, fixer-uppers, and new construction.
For those willing to put in some sweat equity, houses needing small to medium remodels can be great buys this time of year. Not too many people want to take on a major project in December.
On the other end of the spectrum, builders don't like sitting on empty inventory during the winter months. Even in a seller's market, buying a new home in November will typically save you thousands.
Shrewd planning for Sellers
The steep decline in new listings we see beginning in September tends to push prices higher by early winter. We have seen new records in January, February, or both in four of the last five years.
With so little competition, winter sellers have done very well in this market.
Slowdowns that we have seen in other parts of the country usually start in early summer, so If you are planning to sell and think prices have peaked, be prepared to list early in 2020.
--
30-year fixed mortgage rates have declined about 1.25 percent from their 2018 peak meaning people who purchased homes in the last two years could see significant savings. For the typical borrower with a $300,000 mortgage balance, the savings would amount to about "$225 on the monthly payment, or $2,700 per year," according to a CNBC article.
Boise Real Estate Market Summary for September 2019
Median list price - $339,900 (up 13.33%)
Median sold price - $336,000 (up 12.04%)
Price per square foot - $194 (up 11.49%)
Total home sales - 401 (up from 390)
Median days on market - 15 days (up 4 days)
Available homes for sale - 1.00 month supply (up from 1.35)
30-year mortgage rates - 3.61% (down from 4.63%)
Boise Metro Housing Markets by Area
Median sales price:
Ada County - $352,000
Eagle - $515,750
Garden City - $283,750
Kuna - $292,398
Meridian - $341,949
Star - $364,490
Canyon County - $247,500
Caldwell - $234,364
Middleton - $287,000
Nampa - $250,000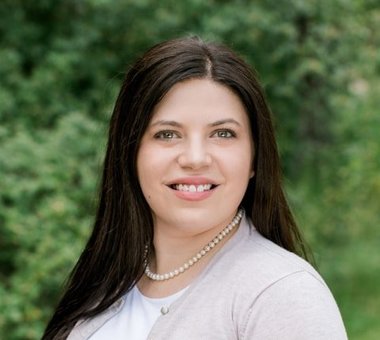 Lisa carefully studies the local housing market to give her clients the edge when buying or selling a home in Idaho. We Know Boise is a full-service real estate team that combines our LOCAL expertise with traditional know-how to create exceptional results for each of our clients.
More From Our Blog...
Information in this We Know Boise market report was obtained from the Intermountain MLS (IMLS) on October 7th, 2019. Deemed reliable but not guaranteed. City data refers to single-family homes on less than one acre, while county data includes homesites of all sizes. Current inventory is calculated on a twelve-month rolling average. Combining existing homes for sale with new construction is the best way to gauge current home prices and Boise housing market trends. New house prices are much more volatile and can create unreliable comparisons, particularly on a month to month basis.