Boise's Median Home Price Surges $50,000 in Less Than a Year; Now What?
Posted by Lisa Kohl on Friday, June 7th, 2019 at 6:47pm
Over the last twelve months, the cost of the typical home in Boise rose by nearly $1,000 a week.
Boise's median single-family home price increased to $335,000, up 17.54 percent from $285,000 last May.
Ada County home prices also reached a new record of $342,765, an increase of all most $38,000 or 12.42 percent.
In contrast, Canyon County prices are up only $34,200 to $243,200. That's below the record high set last month but still the second highest on record.
In Boise, homes are selling in a median of six days on market. Even that number understates demand as many savvy sellers won't review any offers for 48 to 72 hours. The delay gives more time to buyers to see the property, therefore, increasing the opportunity for multiple offers.
Total home sales are in line with what we saw last year.
The number of homes for sale is up a bit, but with a supply still at under two months, we are still very much in a seller's market.
Be in the know: a bit of practical advice
New to the market (first-time buyer)
Be realistic. Something on the Greenbelt, 15 minutes from downtown in the low $200s isn't going to happen.
The good news - current housing demand has created a unique opportunity. An apples to apples, new construction house on the edge of town is selling for about the same as a similar 25 plus-year-old property in the city. Add in upkeep and maintenance and a new construction home could actually be cheaper over the long term than a resale house in the under $300,000 price point.
Avoid anything that claims to be something it's not e.g., "luxury" that clearly isn't. A few years from now, you will be wondering what everyone was thinking.
The move-up seller
The world is your oyster. You can sell that starter home for a big premium (that's where the highest demand is) and use a new, sub-4% mortgage for a big boost in purchasing power. Markets like this one are made for move-up sellers.
Avoid the massive cookie cutter communities that will end up with way more houses than the subdivision and area amenities would justify.
The trade down buyer (empty nester)
The market is a bit more balanced, but expect it to be a bit tougher than you would expect. The goal of the empty nester is to save money with a smaller house. Frankly, the home you are looking for is going to cost you more than you think. You are in the exact opposite position as above, selling where there is less demand and buying where there is the most.
Unless you are looking for something at an entry price point, I would focus on high-quality construction in a "blue chip" neighborhoods. While you probably don't care much about resale - I would still avoid anything that is considered an "it" community. Fads fade away.
The (true) luxury buyer
For a budget over $1,000,000, time is on your side with a nearly eight-month supply of homes for sale. On the flip side - despite the Treasure Valley's growth in recent years, the high end of the market is still relatively small.
Location is everything. The best appreciation will be in areas you can't build in anymore. Along the Boise River for instance and the panoramic view lots of the foothills. While not bargains, you get what you pay for.
If you are looking for a deal, think dated properties with provenance in established neighborhoods. Don't want to take on a large project? Almost no one does - that's why these properties offer the best returns.
Avoid "pocket" neighborhoods (small subdivisions), sometimes gated, surrounded by properties that sell for a fraction of the cost. Right now, you can find communities with million dollar price tags that will be surrounded by apartments and fast food restaurants in a few years.
Bye Bye Birdie
If you are moving out of one of the hottest markets in the county, the Boise-metro area, to someplace lower cost, there has never been a better time. Likewise, if you are moving from a $600,000+ market to one significantly cheaper, like this one.
Boise Real Estate Market
Median list price - $335,000 (up 16.93%)
Median sold price - $335,000 (up 17.54%)
Price per square foot - $192 (up 11.63%)
Total home sales - 515 (down from 538)
Median days on market - 6 days (up 1 day)
Available homes for sale - 1.17 month supply (up from 0.98)
30-year mortgage rates - 4.07% (up from 4.59%)
Housing Markets by Area
Median sales price:
Ada County - $342,765
Eagle - $499,900
Garden City - $368,000
Kuna - $273,640
Meridian - $337,490
Star - $344,990
Canyon County - $243,200
Caldwell - $227,500
Middleton - $240,900
Nampa - $242,990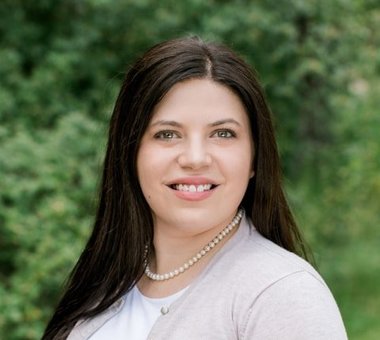 Lisa carefully studies the local housing market to give her clients the edge when buying or selling a home in Idaho. We Know Boise is a full-service real estate team that combines our LOCAL expertise with traditional know-how to create exceptional results for each of our clients.
More From Our Blog...
Information in this market report was obtained from the Intermountain MLS (IMLS) on June 7th, 2019. Deemed reliable but not guaranteed. City data refers to single-family homes on less than one acre, while county data includes homesites of all sizes. Current inventory is calculated on a twelve-month rolling average. Combining existing homes for sale with new construction is the best way to gauge current home prices and Boise housing market trends. New house prices are much more volatile and can create unreliable comparisons particularly on a month to month basis.